Prom Night AAA Vancouver Limo Service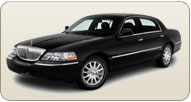 Prom is a once in a lifetime event, of course you want to arrive and leave in style!

Red Carpet Service at pick up is an amazing experience, even for photographs. Exterior Strobe Lights are activated at every drop off and pick up, making sure you get noticed. Unlimited pickups and drop offs during your rental time.

To add to the fun, several people can gather in and rent a limo that will be shared among friends. This will help save your savings and also makes the night more fun filled.

We understand that Prom Night can get quite expensive with dresses, tuxedos, flowers, expensive dinners, and the cost of tickets. We have some of the most competitive Vancouver limo Service prices in the industry and will make your experience affordable, safe and wonderful.