Night Club AAA Vancouver Limo Service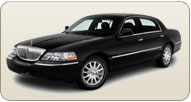 Are you going out in the town with your friends spending wild time onboard but don't want to worry about transportation and parking?

AAA Limousine is a service we like to take to the extreme, you can choose from one of our many luxury and latest models AAA Night Club limousines. Our Affordable Surrey Limousine Services interiors will make your partying experience something that you will never forget in your life. Allowing you and your friends VIP access to the hottest clubs, what this means to you is that you and friends do not have to wait in long Friday or Saturday night lines, instead you get jumped to the front.

From bars to Night clubs your limo driver will make as many stops as you like before reaching your final destination, and be ready to pick you up from your home to destination and finally back home when the evening is over.

Enjoy the party atmosphere, dance and rock starting from the time you step into our moving party bus and get the best out of your night with your friends.

So do yourself a favour, book with Whistler limo Service today and make your night out in the nightclubs of Vancouver limo truly unique by taking a luxurious limo and being taken home by our incredibly cheap limo hire service. We assure you, that our excellent quality will not let you down.