Vancouver corporate Limo Service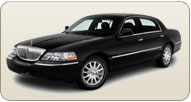 An executive car is seen as a luxury and the one that will help you work more efficiently. Our corporate limousine and transportation service will provide the calm atmosphere necessary to prepare for that important meeting or conduct business on the move.

We have multiple limousines to meet your business and corporate requirements. AAA Limo service provides custom limousines that are designed for the corporate and business sector.

The reasons that make AAA limousine services a great choice for Vancouver businesses are Safety, comfort, reliability, Cost and Style. AAA provide a higher rate of satisfaction for their clients as compared to taxis, public transportation, and even car rentals.

The best Vancouver limousine companies will understand these special needs and the requirements of business executives and deliver on their expectation of outstanding service. With a good limousine service provider businesses no longer need to worry about getting to cross-town meetings or to and from the airport on time.

AAA Services provides punctual, professional, safe, and confidential limousine services to corporate & business clients. Private Transfer Limo Vancouver to Whistler is fully insured, licensed, and bonded corporate limo service provider.