Graduation Limousines AAA Vancouver Limo Service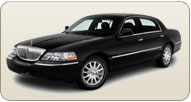 Graduation is often a time of celebration. Graduates of all ages are recognized for their academic accomplishments at the end of each academic era in their lives.

The graduation is supposed to bring you out of the books after successfully completing your studies. Considering all the hard work during years and struggling with the studies, what could be more appreciating at the end of session, then traveling in style and comfort and arriving in a luxurious limo for your own graduation party?!

As it is a once in a life time event, graduation deserves all your joyment and fun. We realize that how important is your graduation day is for you that everything goes well on the graduation party.

We offer a diverse limo range to make it easier for you to select of your choice. Our team of trained staff will make sure you arrive in style and reach home safe. You can blindly trust us if you are searching for the best Graduation limousine service, as we have sustained our position with many satisfied clients for most reliable transportation.

Our vehicles can accommodate any number of passengers, from one person up to large groups. It's always better to consider one or two extra seats when booking the Graduation limo Service for a group. You never know who is going to join the party.