Concert AAA Vancouver Limo Service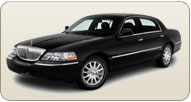 We choose the most popular artists performing at the major concert venues for your entertainment pleasure. Let us drive you there in style and elegance!

Our Vancouver Limousine Services are equipped for Rock Concerts, Hip Hop Concerts, R&B Concerts, night at the symphony, the opera, or the ballet and many other Showcase shows.

AAA Limousines provides safe and reliable concert limo transportation. You and your guests will travel in complete comfort and safety while having the time of your life. Our luxury limousines offer a host of amenities that will make your limousine experience entertaining so the party can start as soon as your chauffeur picks you up!

We have an extensive selection of stretch limousines to choose from, so Vancouver Concert Limousine can accommodate any occasion, no matter how big or how small.